Welcome to Linda Holmes Fine Art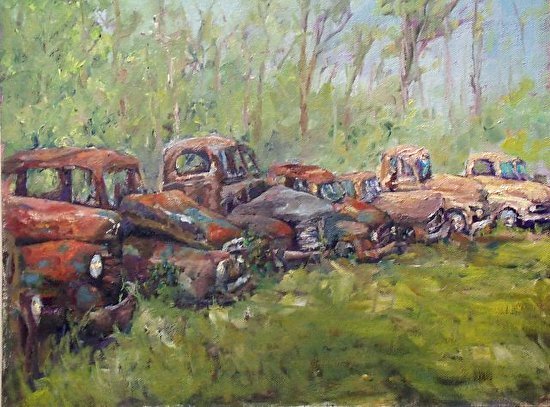 Welcome to my online gallery. Please return often & contact me with any comments or questions you might have. Many of the paintings are plein air of local scenery as well as other locations.
Commissions for classic car and truck portraits are welcomed...plein air or photos.
House and boat portaits are also available as commissions.
This is partial representation of my work & more art is available in my studio by appointment, commission or in galleries as listed . These paintings are all my original work .
Price range for original work is from $65.00 -5500.00 .
Some works are also available as giclees , notecards or matted prints by Special Order.
Artist owns copyright of all art displayed & this artwork may not be used, copied, or reproduced in any form. Use of this artwork is prohibited without a legal license or payment of fees & signed permission by the artist .